$30, Approximately 380 yards/100 gram per skein
Dyed on our Curly Qewe base: 100% Superwash Merino,  Ply: 4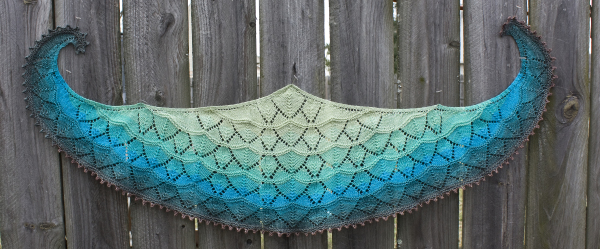 Terra Vista shawlette by Heather knit in Terra Vista colorway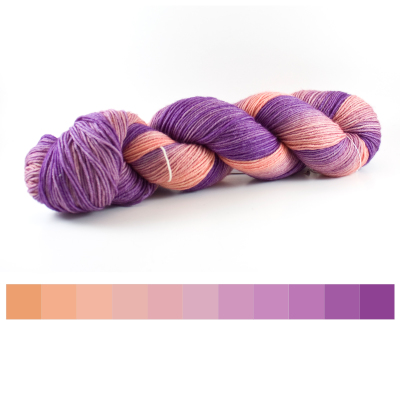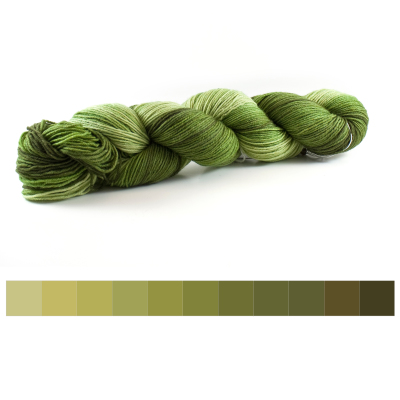 ​Rich peach deepens to an electric purple, echoing the morning sky and a glorious sunrise. 
Soft green deepens into a subtle brown shade and is reminiscent of a twisting, tangling plant that lends its name to the yarn.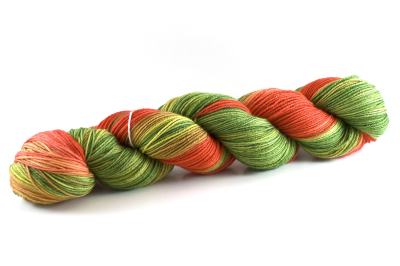 Are you ready for fall?  You will be with this Color Fusion.  Greens giveway to gold and end with a vibrant orange.  Exactly what fall should look like.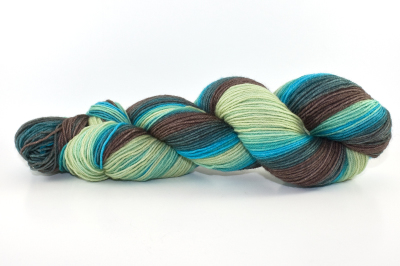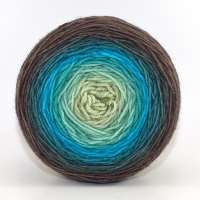 Green, blue, and brown blend together to create a colorway that brings to mind the Earth around us.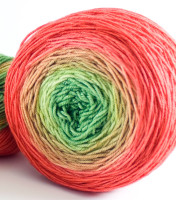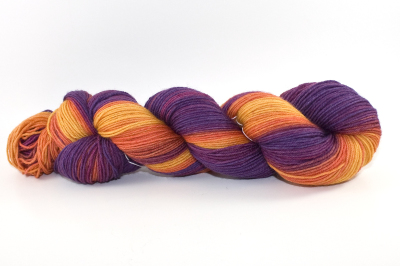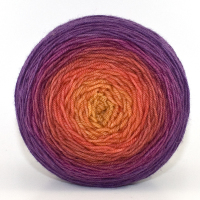 Moving from orange to purple this colorway shows off many shades of a brilliant sunset.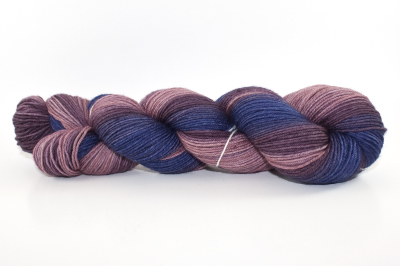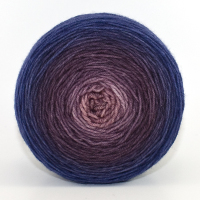 The colors in this skein gradually darken to a deep blue reminding us of the sky as dusk turns to night.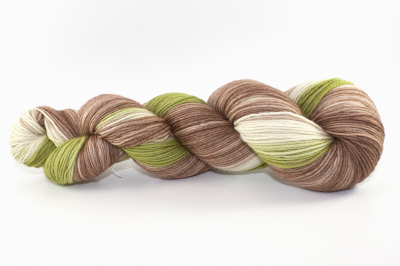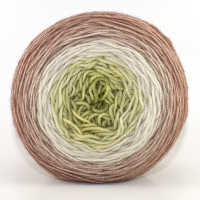 Lovely gradients of brown and green bookend a nice neutral shade in the middle of the skein. This color scheme immediately reminded us of one of our favorite childrens book series by Arnold Lobel.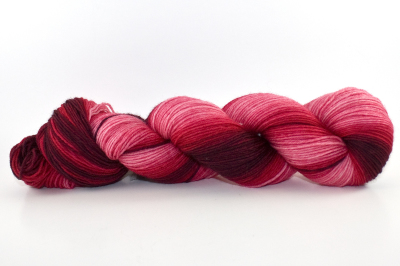 Bad Romance is our nod to Valentine's day. The skein starts out a nice blushing pink, deepens into red, and finishes with an over dye of black.
A nice metaphor for failed relationships everywhere. Happy Valentine's Day!